Grants Management Software
GivingTrax Grants Management System is easy to use cloud software for managing grantmaking. You can manage all grants with one easy-to-use dashboard. GivingTrax is a complete grants management system.
Grants Management Software
Create Profile & Eligibility Criteria
Focus your time on grants that will most likely be approved. Set eligibility criteria and, optionally, turn on system-generated auto-declines to streamline your grants management process.
Set specific grantee eligibility criteria including type of organization, geographic areas served and many more parameters.   
Streamline the process for grantees that meet your criteria with an easy-to-use intuitive application process.
Flexible Grants Management Criteria:
Need Multi-Year Grants Management? ...We Got You Covered!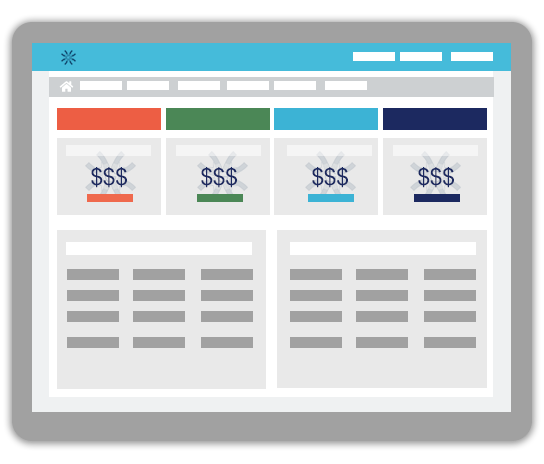 Grantee Organization Profile & Public Page
To enhance the experience for the grantee and to provide more details allowing further vetting of organizations, each organization in GivingTrax has the ability to create a profile and public page.
The organization profile includes information about the organization, their government issued Tax ID number, scanned validation documents, certifications or accreditation(s),  conflict of interest policies, and a complete history of all their prior tax returns.
Profiles include items such as:
Branded Pages for Application Submissions
Share corporate grant eligibility requirements transparently on a fully customizable branded page. GivingTrax branded pages allow you to accept and process grant applications without the need to update your company website.
For a fully branded experience, embed your GivingTrax page or create a link to your branded application form directly on your website.
Extend your brand experience with a configurable forms builder to create fully branded grant application forms.  Configurable application templates focused on best practices speed up deployment. 
Request a Product Spec Sheet