Analytics & Reporting Dashboard
Powerful Analytics & Reporting
Powerful Analytics & Reporting capabilities provide insight into giving patterns & social impact.
Requests by Status

Requests by Type

Requests by Category
New Donation Requests

Deferred Donation Requests

How Funds Used
Declined Donation Requests

Approved Donation Requests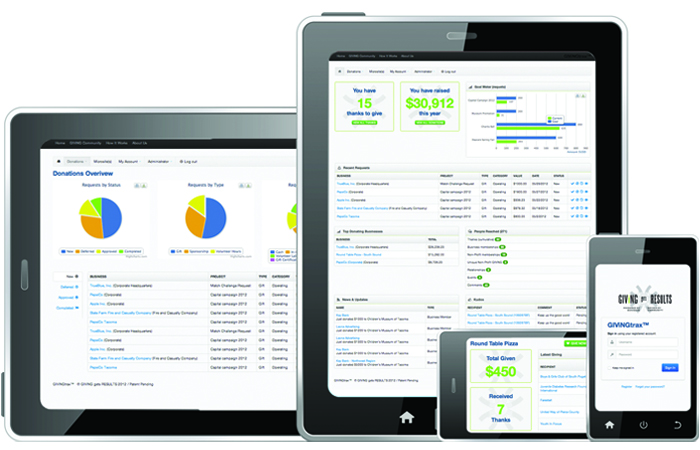 Stunning Visual Graphs & Charts
Compare your giving trends vs. employees & customers.  View and download real-time reports when you need them.   Click on a graph to view the data in table format or export to Excel.
Large Corporations & Enterprises
Analytics & Reporting capabilities in GivingTrax enable larger corporations to enjoy a dashboard showing the cumulative giving patterns across the entire enterprise. View all data for the enterprise or drill down by location or subsidiary company. GivingTrax' analytics & reporting provide you the tools to slice and dice your data to gain better insight into your giving patterns and social impact.