Branded Pages for CSR Programs
See & Share Your Social Impact in Real Time
See & Share Your Social Impact
Branded pages allow companies to see & share your social impact as it unfolds.
Enjoy the benefits of sharing your corporate, local and employee giving and impact stories on a dedicated branded CSR page. Your public page in GivingTrax tells your charitable giving and social impact story.  
Share your programs and collect impact stories from the recipient organizations.
Branded CSR pages are updated automatically as activity takes place in GivingTrax keeping content fresh and adding authenticity to your programs.
Consumer Engagement
The next time a customer approaches you for a donation, you can say: "Yes, We Give Back! Visit our GivingTrax Page or Click on the We Give Back button in Facebook to find out how".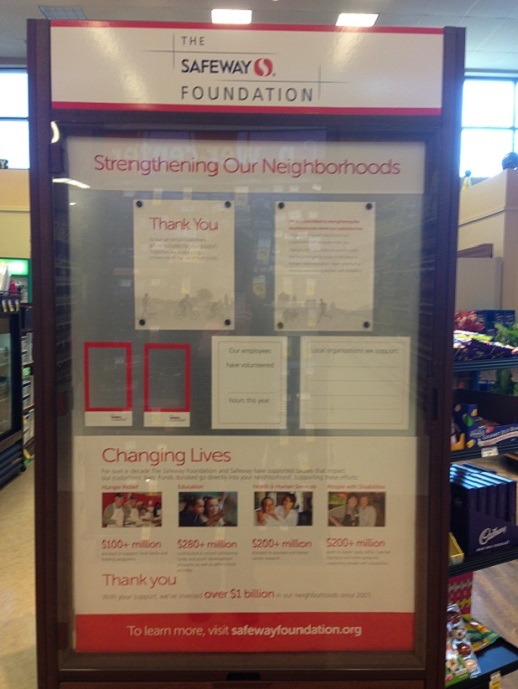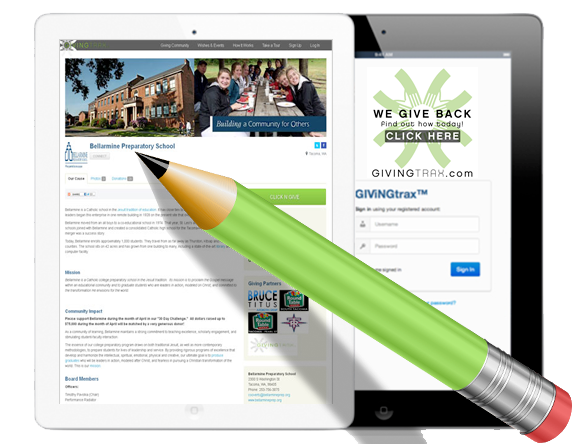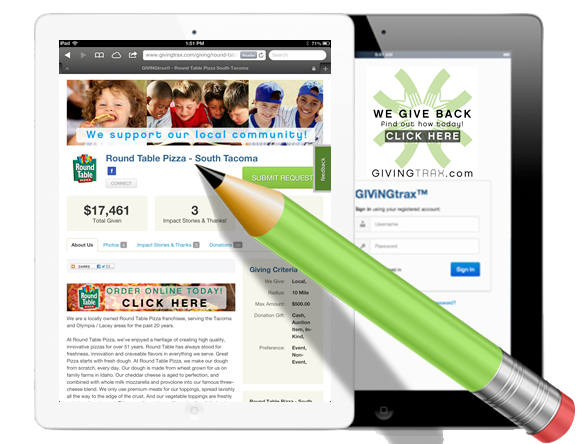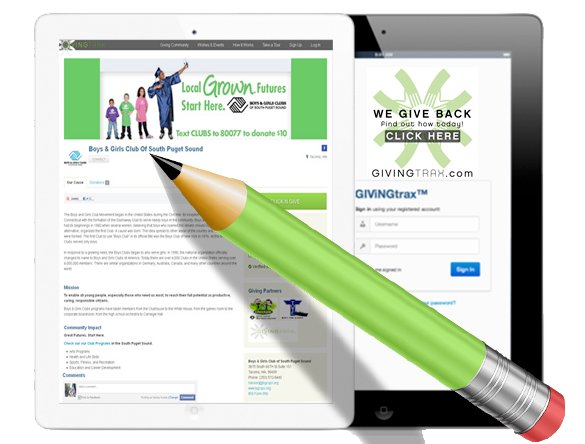 The best part of GivingTrax CSR pages is you are able to control all the content.
Your branded page is a combination of content you enter using easy-to-use content boxes and dynamic content that updates your page as activity takes place in the system.  
You may choose to share dynamic content as activity takes place in the system including:
Enjoy the benefits of a seamless brand experience for page visitors, grantee applicants, employees and recipient organizations.  
Your CSR Page includes full styling controls to reflect your brand experience including:
GivingTrax pages can be added to your corporate website, intranet and shared on social media.   
Add your GivingTrax Branded CSR page to your own website, wrapped entirely in your own branded styling scheme.
Flexibility includes options for: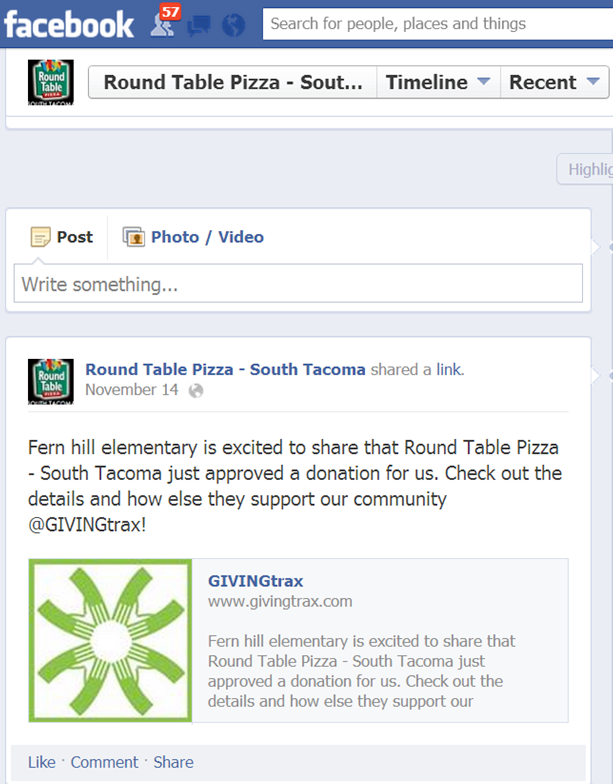 Flexible Options for Cause Marketing
GivingTrax has perfected an approach to cause marketing that ensures you gain awareness of your grants, "We Care" Programs, Community Giving and Employee Workplace Programs as they unfold.
Share your impact across all social channels automatically.   Best of all, you have total control over what & how you choose to share.  Share all, none or some – It's your choice.
Cause Marketing capabilities include the ability to selectively share donations and marketing sponsorships as they are approved.  You can share automatically to both your Facebook page and GivingTrax page as donations and sponsorships are approved.
MyTrax Social Sharing
Crowdsource to see & share your impact!